Bok North Band Polk County Honor Band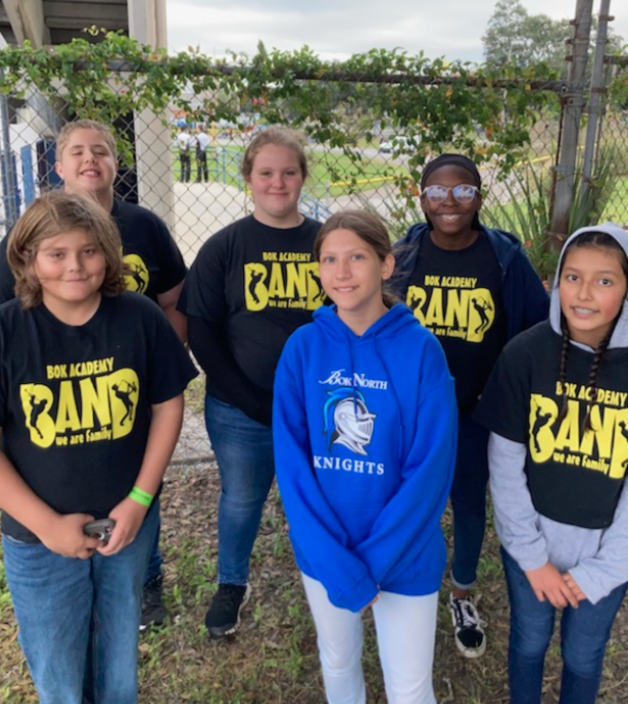 ---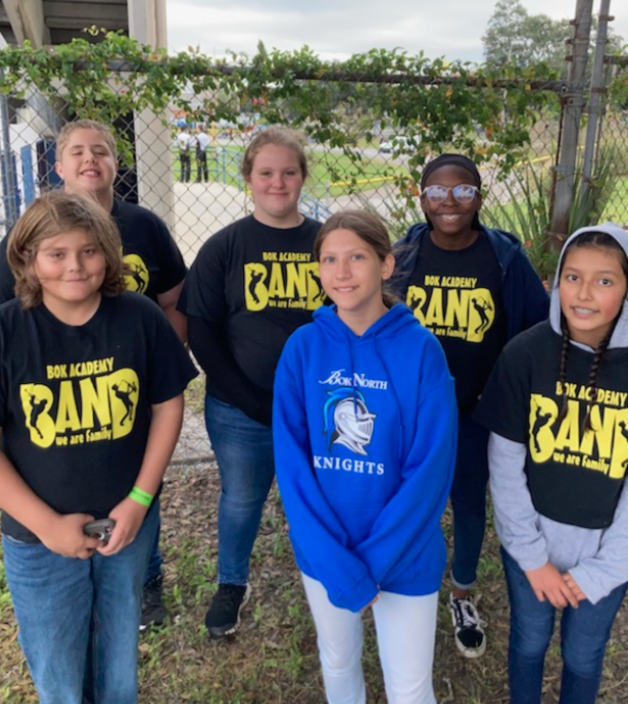 This weekend we have 7 of our Bok Academy students participate in the Polk County Honor Band where they played at MPA in Winter Haven.
They opened up the competition with the star spangled banner and then played the Avengers theme song! They were very respectful and did an amazing job!
Below are two videos and a picture of all the students. Please give them a "Great Job" when you see them!!
Cadence Jordan (Trombone)
Joseph Rojas (French Horn)
Lizzie Newberry (trumpet)
Lilly Wunker (not in picture) (Trumpet)