LWCS Superintendent Search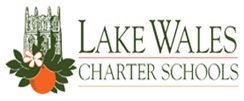 ---
August 17, 2021
Superintendent Search
Lake Wales Charter Schools
The search for the next Superintendent of Schools for the Lake Wales Charter is well underway.
The search committee is seeking important input from our constituents and we are inviting you to one of our forums on August 26, at the Lake Wales High School Media Center. At 2pm that day we will meet with high school students. At 4pm we will meet with faculty and staff, and at 6pm we will meet with community members.
Representatives from our consultant firm, The Florida School Board Association will conduct the meeting. Protecting the health and safety of our students, staff, and community members is paramount, therefore Covid-19 protocols will be observed. If you are unable to attend but would like to provide direct feedback, please complete this form https://survey.alchemer.com/s3/6483456/LWCS-Supt-Forum-input.
Your input matters! Please provide your input on our online survey at https://www.surveymonkey.com/r/R7W6G2Z. This survey is also available on the Lake Wales Charter Schools website (www.lwcharterschools.com).
After seeking the input from our various constituents, we will advertise nationally for the position and begin to seek resumes. We will begin interviews with prospective candidates in October. The plan is to present a list of finalists to the Board of Trustees my mid-November. We anticipate the Board will make its selection shortly thereafter and we hope to have our next superintendent in place by January 2022.
We value your input. Please join us for one of these forum meetings, or give your input to the search committee via the on-line survey. This is an important choice for the Lake Wales Charter Schools and the Lake Wales community. Thanks for your willingness to be part of it. We look forward to seeing you on August 26.
Dr. Greg V. Hall
Chair, LWCS Superintendent Search Committee