---
Meal Prices

Student full price
Lunch – $2.90
Breakfast – $1.25
Student reduced price
Lunch – .40
Breakfast – .30
Adult
Lunch – $3.50
Breakfast – $2.00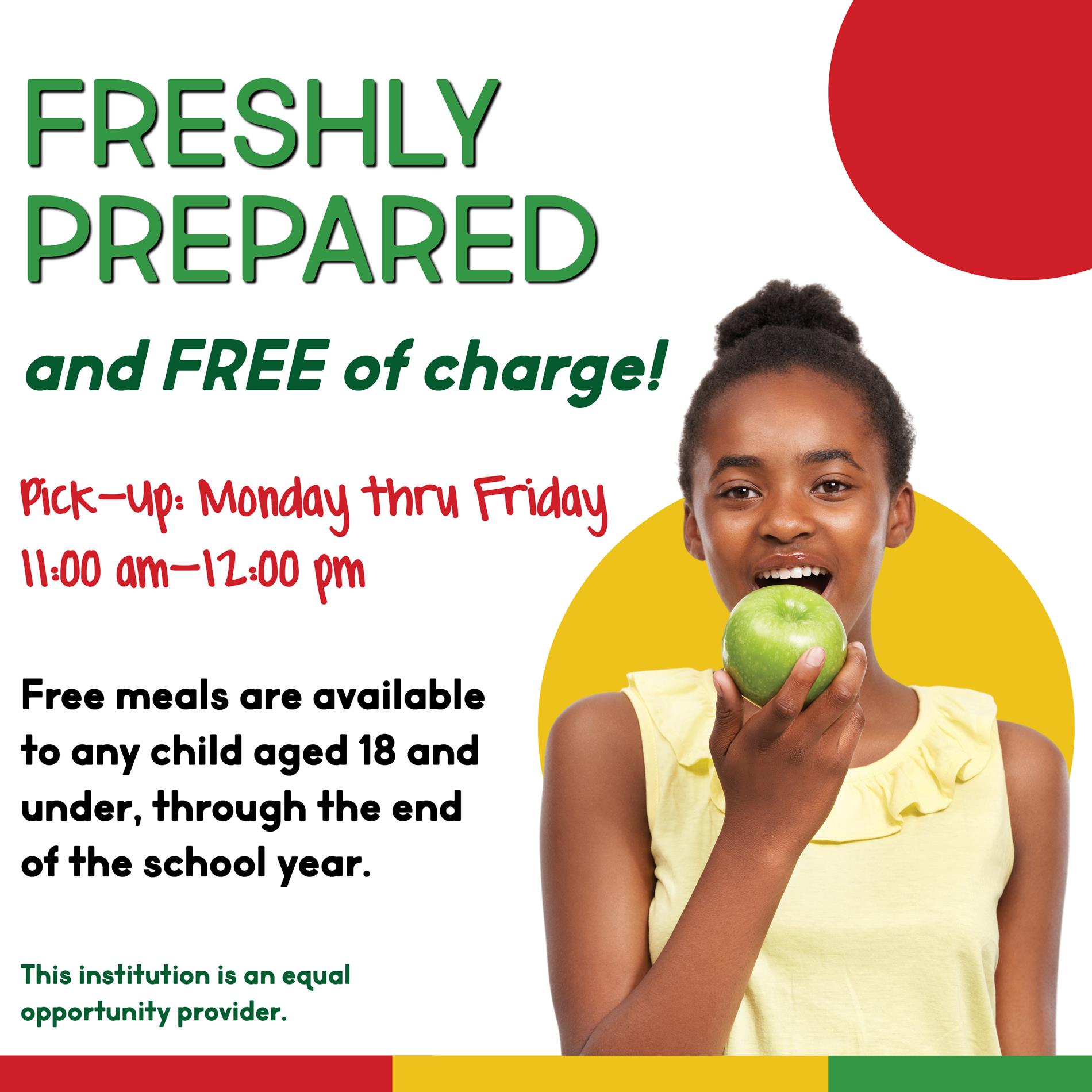 Free Meals for All Students Has Been Extended Through the
2021-22 School Year
The U.S. Department of Agriculture (USDA) announced they would extend the free meals program to all students, regardless of income, through the 2020-2021 school year. Verification of eligibility is not required.
Breakfast and lunch will be offered at no cost for students up to age 18 for both in-person and "grab-and-go" meals. The program, which was initially scheduled to end September 20, 2021, will run through June 2022.
The "grab-and-go" meal program was introduced as an option for distance learners when schools across the nation closed in March 2020 due to the worldwide COVID-19 pandemic.
The free meals program extension is part of a federal plan to reopen schools safely.