All Bok students (Traditional Learning and Innovative Remote Learning) are expected to wear the
following each day, unless noted by the administration

Uniform Shirts
Polos
Navy Blue Polos, with the official Bok logo, must be worn.
Official Embroidered Bok North Polos are available at Applied Images.
Regular - $20.75
Dry Fit- $25.00
*Plus sizes may cost more
All shirts are to be tucked in.
Friday Shirts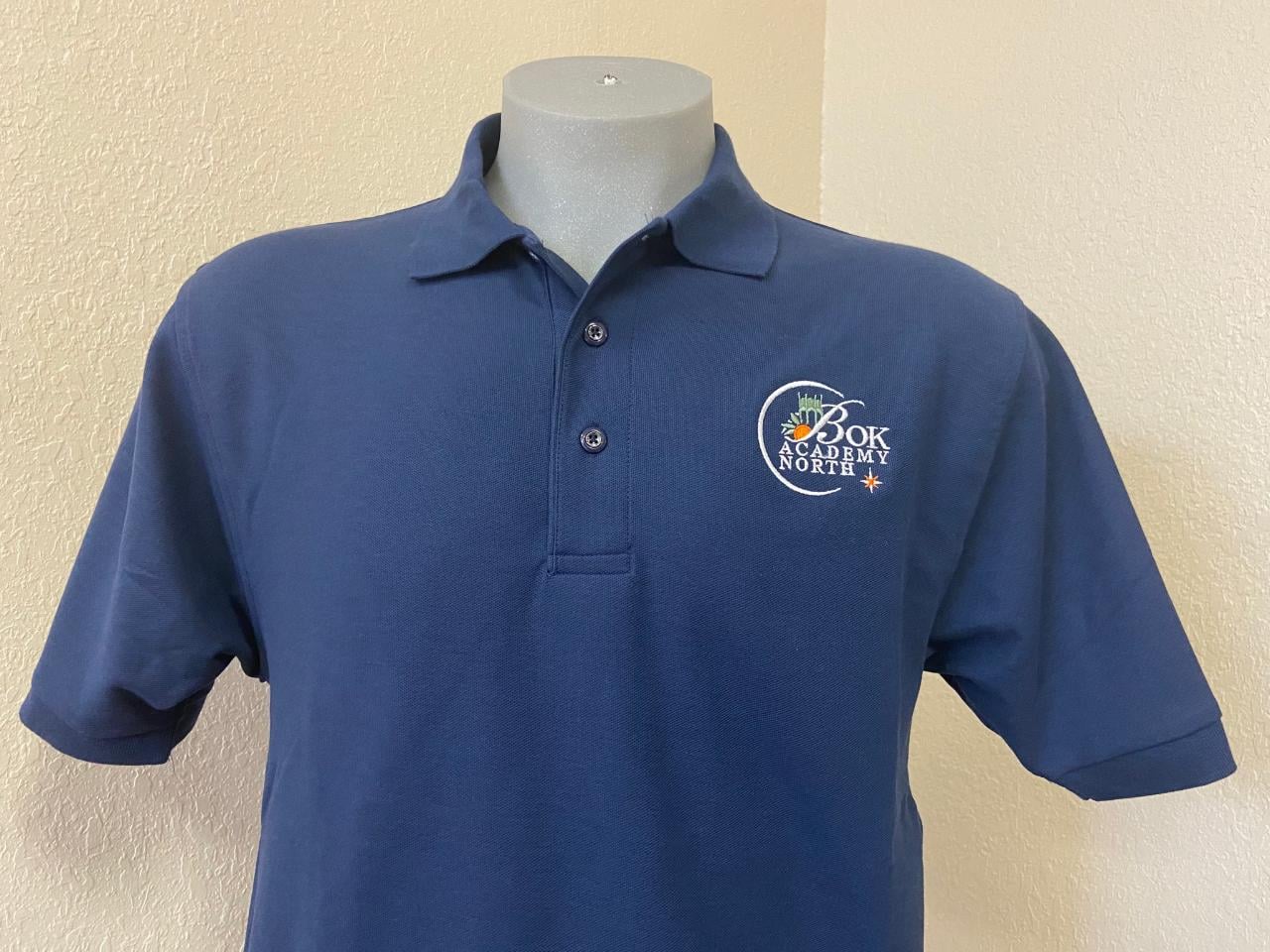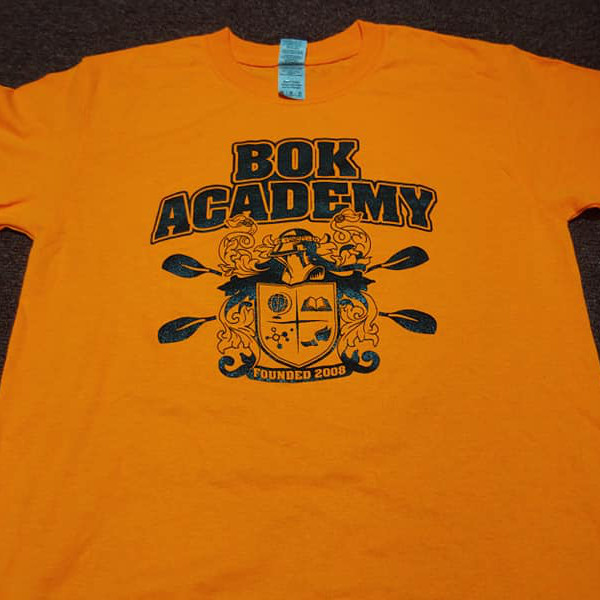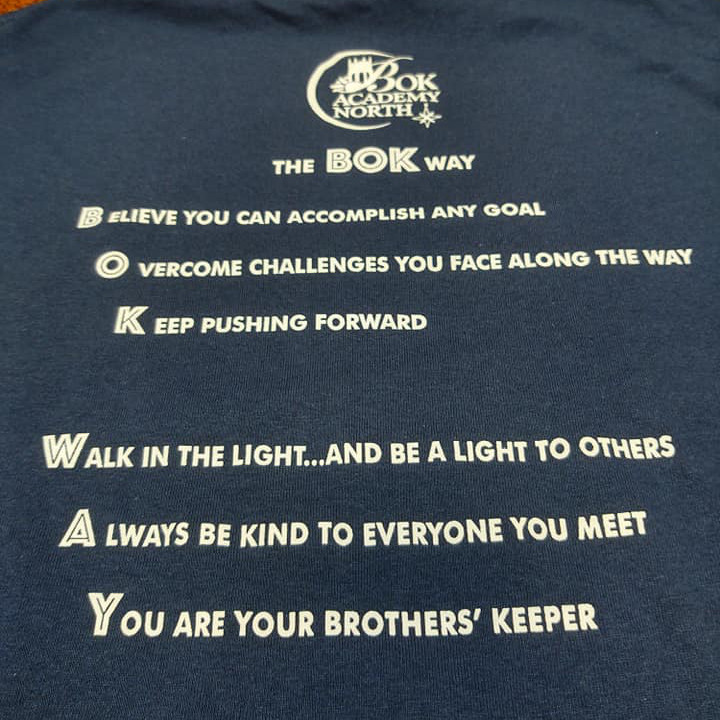 Uniform Bottoms:
Absolutely No; holes, tears, rips, stains, frays, acid-wash, and/or embellishments.
Pants
khaki (tan) pants/skirts/skorts/shorts. No other colors.
The fit of pants should not be too tight or hanging on the hips in an indecent manner.
Skirts/Shorts/Skorts
The length of skirts/shorts/skorts should be "Bermuda Length".
Bermuda length is usually, an inseam of 8-10 inches.
No legging type bottoms made to look like pants.

Shoes
Shoes must be closed-toed shoes with full heel covered backing.
No heeled shoes. No crocs style shoes. No straps on heels.
Jackets
Uniform Bok Jackets Only.
Embroidery must be the student's name. No "nicknames".
During uniform/Friday/regatta/dress down days, no hoodie jackets, no oversized jackets, no non-Bok uniform jackets. If worn, they will be taken until the end of the day. Students who wear a non-uniform Bok jacket may lose privileges.
Official Embroidered Bok North apparel is now available at Applied Images.
Jackets- $40.00